It can be tough getting around the Beaver Springs, Lewistown, Lewisburg and Harrisburg areas without a reliable form of transportation. Whether you don't have a car or the one you have is falling apart, it might be time to make an upgrade. New vehicles can be incredibly expensive, however, which may make the prospect unappealing or even impossible for some.
Used Car Dealer Beaver Springs PA
Used Jeep Dealer Beaver Springs PA 
Used Car Dealer Harrisburg, PA
Used Car Dealer Middleburg, PA
Used Ram 1500 for Sale Lewistown, PA
One of the best things you can do to maximize affordability is buy your next car used. With modern regulations and standards in place, used vehicles are more reliable than ever before. You may find yourself asking, Is there a good used car dealer near me?
For quality and service you can count on, Beaver Motors is your best bet. Whether you're looking for a Chrysler, Dodge, Jeep, Ram, or any other make or model, you're sure to find what you're looking for at this used car dealer near me. Check out this page to see if you fall into our many service areas.
About Our Dealership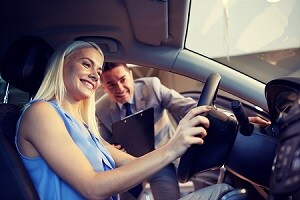 Our dealership has been around for nearly 25 years and has been owned and operated by the Andretta family ever since. As a family owned dealership, we understand the importance of friendly customer service, easy buying processes and transparent dealings. Too often, others in our industry are committed to pricing games and selling add-ons you know you don't need. We strive to take things in a different direction by putting customers first in all facets of our business.
Finding a quality pre-owned vehicle can be tough, especially when searching for a used car dealer near me but our extensive selection is full of some of the best from a variety of makes and models. We like to keep our lot filled to ensure we have something for everyone. Stop by, and we'll be happy to show you around, but you can view our entire inventory from the comfort of your own home right on your computer or smartphone.
Benefits of Buying Used
When you opt for a used car, you're already getting a plethora of benefits that you can't enjoy when you buy new. The most obvious is that it costs significantly less, but the major benefit is depreciation. Depreciation is the value lost in a car as it's used, but value is lost at a much faster rate the newer a car is. When you buy used, you have a better chance of getting your investment back when it comes time to trade it in.
When you're looking for a used, don't forget about Beaver Motors. We're your premier choice in the Beaver Springs, Lewistown, Lewisburg and Harrisburg areas. Visit us or call today to learn more about what we can offer you!