As the powerhouse of your vehicle, your transmission allows you to easily switch gears and zip around Beaver Springs, Lewistown, Lewisburg, and Harrisburg areas. However, whether your transmission is manual or automatic makes a difference in how you keep up with its maintenance.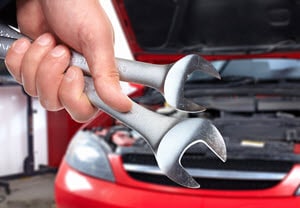 At Beaver Motors, we want to do what we can to help our customers maintain their transmission for its longest lifespan. That's why we're happy to have an auto service center onsite that provides quality, reliable transmission repair services.
Transmission Issues
If you're feeling like your transmission seems a little off, odds are you'll want to take it to get checked out. Transmission problems might seem small at first, but can escalate quickly. Check out the following indicators that might mean your transmission is on its way to causing you a bigger problem.
Slipping and Shifting Problems
One of the first signs that your car might be having transmission troubles is when you feel it shifting to a certain gear, while your vehicle slips into another. Usually, an automatic transmission will shift gears normally, but if problems are on the horizon, you may feel it shifting on its own.
Weak Acceleration
Does your acceleration feel like it's not up to par? This is another sign your transmission is in need of care. Your transmission gives power to your tires, which is why your acceleration is another huge indicator of an issue.
Odd Noises
An issue with your transmission is frequently followed by all kinds of noises that simply sound unhealthy. Anywhere from a squeaky cry to an inner thumping, your transmission will let you know that it may need repair by producing unfamiliar noises.
Burning Odor or Leaking Fluid
If you find that your transmission fluid is leaking, this is a potentially dangerous problem, especially if not taken care of right away. Your transmission may have a leak that needs patching up if you see a bright red fluid on the ground where your car was parked.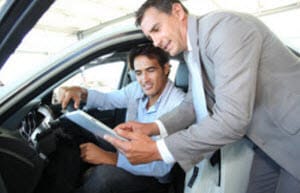 A burnt smell along with leaky fluid can mean that the transmission is overheating; this is an issue that should especially be looked at right away by your auto technician.
If you want to save some money in the long run, don't wait for a bigger transmission-related problem to happen-or worse, put your own safety at risk. If you are in the areas of Beaver Springs, Lewistown, Lewisburg, and Harrisburg areas, schedule a transmission check-up with Beaver Motors' Service Center today!