When you have a flat tire near Selinsgrove, PA, the right tire repair shop can offer you professional, reliable repairs for your tires that will get you back on the road quickly.

Find out more about the tire service at Beaver Motors and see how our tire shop can help with all your tire needs.
Signs You Need Tire Service
Aside from the obvious flat tire caused by a tear or puncture, there are many signs you could encounter that indicate your tires are in need of some TLC.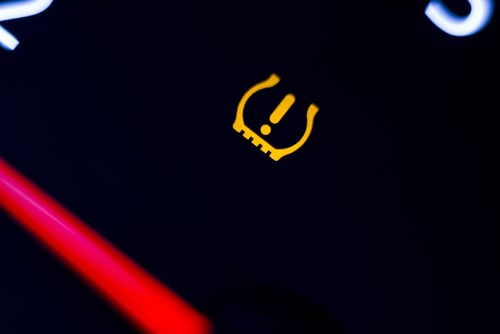 Here are a few telltale signs that you may need tire repair or service:

Tire pressure warning light is on, which means that the tire pressure in at least one of your tires is too low.
The tire tread is low, which puts your vehicle at risk for slipping and sliding on the road.
The wear patterns are uneven, which could mean that your vehicle is misaligned, your tires are damaged, or there are problems with your tire inflation.
The tires vibrate, indicating a potential problem with your tires, wheels, suspension, or other components.
Tire Repair near Me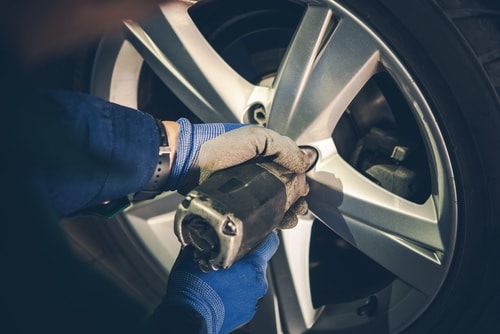 At our Mopar automotive service center, we have a full-service maintenance team prepared to tackle all your tire services and repairs, including patch and plug services for your flat tire and tire rotations, so you can be sure that your vehicle is safe. We want you to feel secure and confident in driving your vehicle around, but we also keep quality, value, and performance in mind in helping you get the ideal tire service you need.

Whether you need a patch, inflation, tire rotation, or a full replacement of your tires, we have you covered. We understand how important it is to get back to your normal routine, so we'll do our best to correct your tire problem with minimal disruption to your day.
About Selinsgrove PA
Selinsgrove is the largest borough in Snyder County, Pennsylvania. It's located within the Susquehanna River Valley in Central Pennsylvania, north of Harrisburg. Because it's such a small borough, the town has a strong sense of community and many attractions that showcase its charm.
There are many parks in the town, including the Kidsgrove Playground, Major Anthony Selin Park, Pump House Park and Gazebo, East Snyder Park, and the Susquehanna Greenway. Selinsgrove also became famous in 1988 for creating the world's longest banana split, which was 4.55 miles long.
If you want to take in all the charm of Selinsgrove, you'll want a reliable, safe vehicle, which can be achieved with regular tire maintenance and repair from a professional tire shop.
Schedule Your Tire Repair
If you're in need of tire service or repair near Selinsgrove, PA, Beaver Motors can help. Our tire shop has a well-trained team of technicians ready to tackle your tire rotation, repair, alignment, replacement, or any other tire service you need, so call or stop by today to schedule your appointment!