Tires are one of the most important components of your vehicle. But, they're also the most overlooked part of your car. Given the fact that they're constantly rubbing against the ground, they often go through a considerable amount of wear and tear. Luckily, there are several practices and techniques that can help your tires last a bit longer, however, you'll need to have these services performed by a professional.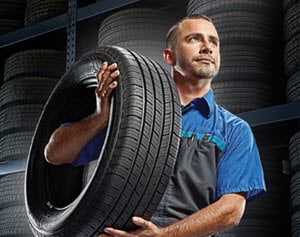 If you're asking yourself "Where can I get tire repair near me?" then you're in luck! Beaver Motors is proud to help drivers in Lewisburg, Lewistown or Beaver Springs get the most out of their tires.
Schedule service for your vehicle today!
Factors That Wear Your Tires Down
Tires can go through a variety of wear that will cause you to have to replace them quicker than their expected duration. Factors like hot and cold weather, road debris, and even pot holes can have detrimental effects on your tires. Even the way you drive can cause your tires to wear quicker. Given these factors, knowing when to schedule tire repair and service is extremely important.
How to Read Tire Size
Tire Repair near Selinsgrove, PA
Signs That You Should Schedule Tire Repair
Like most vehicle components, there are several indicators that can tell you that service should be scheduled in the near future. Whether you're carefully looking over your tires, or you feel irregularities while you're driving, it's not hard to see the signs. However, when you do, you should get right to scheduling service to prevent any further damage or wear.
It's important to look out for the following signs so you can stay on top of your tire service:
Low tire tread
Cracking or bulging on the tire walls
Noticeably uneven tire tread wear
Vibrating while in motion
Vehicle pulling left or right    
Routinely Checking Your Tire Pressure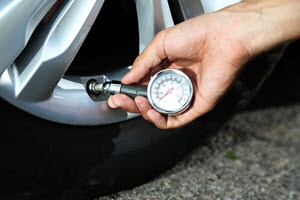 Tire pressure is a major factor when it comes to proper tire maintenance. When they're properly filled to the factory recommended PSI (pound per square inch) they'll last longer. However, when tire pressure is too low or too high, the tires can actually wear a lot quicker. Improper tire pressure can also have a negative effect on your vehicle's performance, and could even lead to an accident if the tire were to burst while driving.
Staying on top of tire pressure is crucial. You should always have a tire pressure gauge in your vehicle as a precaution. Some newer vehicles even have tire pressure monitoring systems which use sensors to detect low air pressure.
Schedule Tire Repair near You Today!
Now that you're familiar with factors that can lead to premature tire wear and damage, you're ready to stay ahead of any issues or damage. Of course, you know that the best way to prepare is by having your tires serviced regularly.
If you need tire repair in Lewisburg, Lewistown, or Beaver Springs, you can easily schedule service at Beaver Motors.