When the drivers in Beaver Springs, Lewistown, Lewisburg, and Harrisburg hear the news about a new pickup truck, almost immediately the first question they ask is, What's its towing capacity?
To help answer this question, the team at Beaver Motors created this official Ram truck towing guide. Here's where you can learn more about each Ram model's max towing capacity along with the innovative towing technology designed to help you conquer almost any task.
So, without further ado, let's dive right in and see how much the Ram 1500, Ram 2500, Ram 3500, Ram Chassis Cab, Ram ProMaster City®, and Ram ProMaster® can haul.
Hold onto your cargo!
Ram Truck Towing Capacities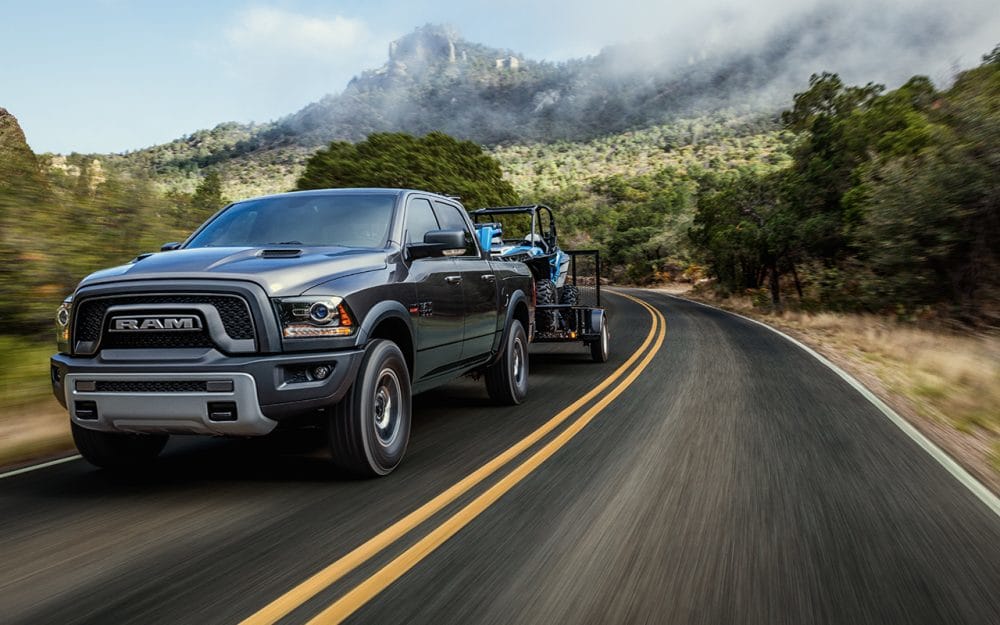 Since the first generation of Ram pickups rolled off the production line and onto American roads in 1981, they've been redefining the full-size pickup class. Now in its fifth generation, Ram is still considered the benchmark when it comes to capability and strength.
Whether for work or play, each model and trim is engineered to get you there and back all while supplying a high level of comfort along the way. Boasting new, high-strength steel frames along with a fleet of modern engines means you can go farther while carrying more. 
Here's how each model stacks up:
2019 Ram 1500
Providing Best-in-Class V8 engine towing, when properly configured the 1500 can tow up to 12,750 lbs. with a 2,300-pound max payload. Thanks to its 5.7L HEMI® V8 engine with eTorque technology, it can deliver an impressive 395 horsepower and 410 lb-ft of torque.
2019 Ram 2500
Moving up a level, those who need a truck with heavy-duty hauling should take a good long look at the 2500's maxing towing capacity. We're talking about 19,780 lb. Best-in-Class diesel power with a 4,050 lb. max payload. These numbers are simply heads-and-shoulders above the competition, opening you up to a new level of possibilities.
2019 Ram 3500
When the big job presents itself, you need a pickup that can rise to the challenge. When properly equipped, the 3500 delivers Best-in-Class gooseneck diesel towing of up to 35,100 lbs. with a jaw-dropping 1,000 lb-ft. of diesel torque. Need to haul three tons of rock in the bed? You can when using the 3500's gas HEMI® V8 engine that supplies an incomparable 7,680 max payload.
Ram Chassis Cab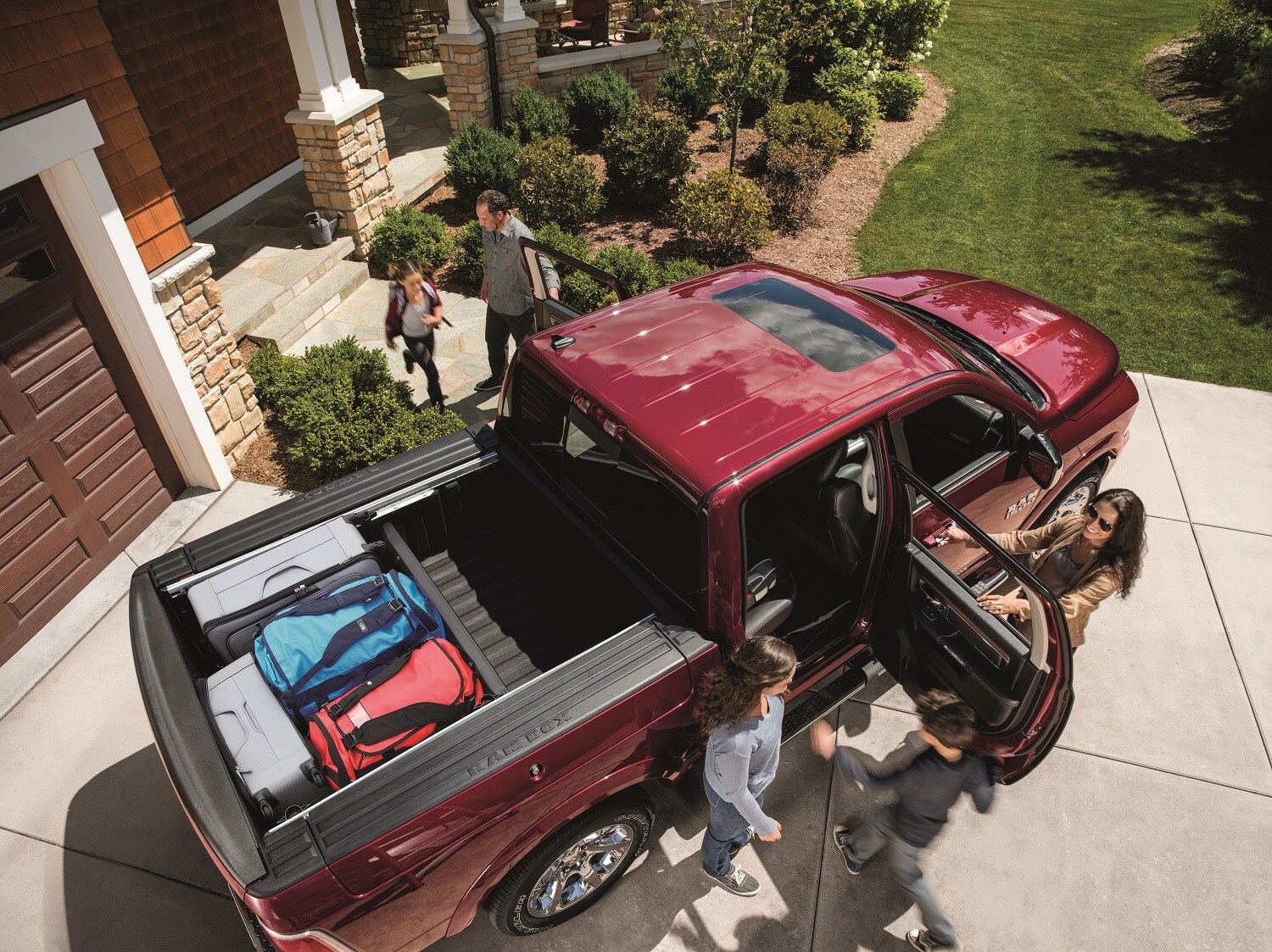 This is the Ram that allows you to fit the biggest upfits and cargo. Providing 30,600 lbs. of max diesel towing and 12,510 lbs. of diesel payload, you couldn't quite haul your house, but maybe it's close…
Payload and Towing
Your business is only as good as your ability to reach your customers. So, when searching for a commercial van to help expand your business, choose one that can guarantee the space and power to meet your goals.
Ram ProMaster City®
Perfect for navigating busy city blocks and making stops on the fly, the ProMaster City® offers a Best-in-Class 1,885 lb. max payload to match its 2,000 lb. max towing.
Ram ProMaster®
Whether zipping between deliveries or heading to the next job site, ProMaster City® provides working people an enormous 460 cubic ft. of cargo capacity. When properly equipped, it supplies a remarkable 4,400 max payload along with 5,100 lbs. of towing power.
Towing Features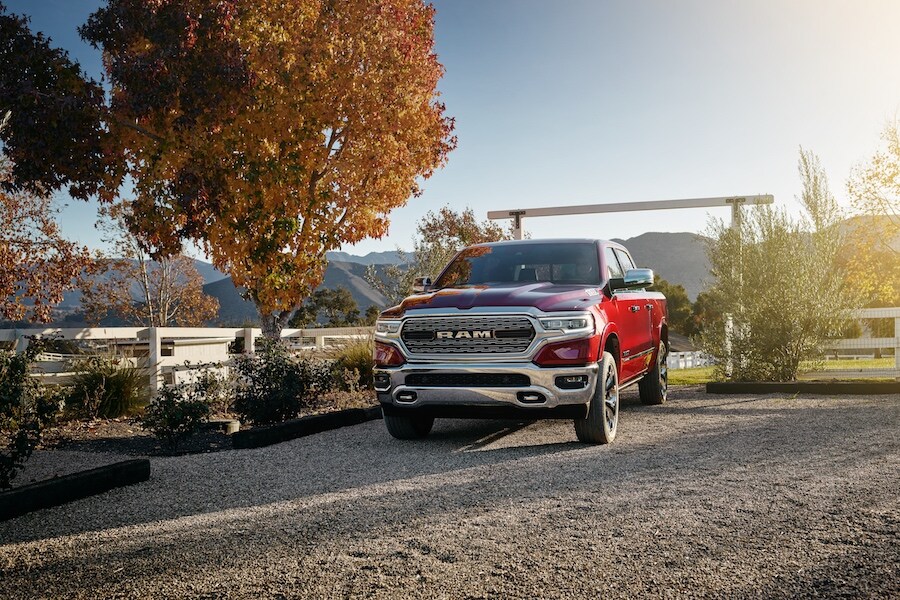 Of course, Ram models like the 1500 and the 2500 offer plenty of towing features in order to make these huge numbers possible. Let's look at the performance-enhancing systems that promote safety, control, and more.
Active-Level™ Four-Corner Air Suspension: This state-of-the-art suspension lets your Ram vehicle handle a diverse array of heavy loads. Using the conveniently placed dashboard controls, the driver can easily adjust the air springs to tailor the height to one of five pre-configured settings.
Hill Start Assist: Now, Ram can automatically detect when you're on an incline. Then, it takes the necessary measures to ensure that you don't roll backwards while attempting to accelerate uphill.
Integrated Trailer Hitch: Four- and seven-pin trailer hitch wiring harnesses connect everything.
Trailer Sway Control: With the Ram 3500's Trailer Sway Control function, you don't need to worry about your trailer's functions: you will be able to keep it in line.
Schedule a Test Drive at Beaver Motors Today!
If you live near Lewisburg, Lewistown, Harrisburg, or Beaver Springs and would like to test drive any of the Ram truck models we covered in this towing guide, simply stop by our convenient location or go online to schedule a test drive today!