Routine oil changes are the most important maintenance item for your car or truck. Without oil changes, your engine would seize up or destroy itself. So, it's easy to see why engine oil and regular oil changes are important.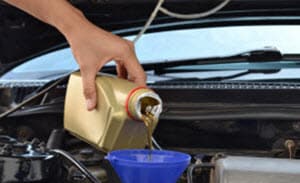 Have you ever asked yourself, Where can I find an oil change near me?. Luckily, you're not alone. There are many drivers in your area looking for a place nearby that offers oil changes.
How Do I Know If My Car Needs an Oil Change?
There's more than one indication that your car needs an oil change. Be sure to check more than one place to see if an oil change is needed. Most drivers are probably familiar with the low engine oil warning light. If you see this light illuminate, check the condition of the oil manually. To do this, you'll want to inspect the color of your oil and how filled up your oil tank is.
A Closer Look at Your Engine Oil
Inspecting the oil color is a great way to determine if an oil change is needed. You should keep a close eye out for dark, dirty engine oil. If it's a dark color-healthy oil has an amber color to it-then you'll want to schedule an oil change right away. The check oil light on most cars comes on relatively early, so immediate oil changes might not be needed. So, you should always inspect the engine oil yourself.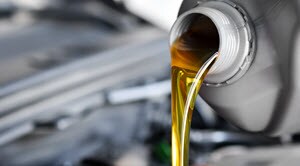 An oil change reminder sticker can tell you when you may be ready for your next oil change. Just about all repair shops have them. It will suggest when you should schedule your next oil change.
Time for An Oil Change?
We strongly recommend letting a certified technician complete your oil change. At Beaver Motors, our service department is staffed by a team of highly trained automotive technicians.
You can schedule your next oil change quickly online.