Following Your Vehicles Maintenance Schedule 
Drivers in Lewistown, Harrisburg, Beaver Springs, and Lewisburg know that regular maintenance is the key to keeping their vehicles lasting throughout the years. However, not a lot of drivers know when the best time is to schedule these services. Therefore, our team at Beaver Motors is here to help.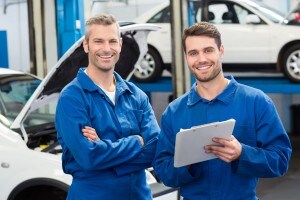 On this page, we've provided maintenance schedules for the different vehicles on our lot to help you learn about the variety of services and inspections. They're also to help you determine the right time to schedule these appointments, so you can enjoy the smooth performance of your vehicle. 
If your vehicle needs service, schedule an appointment today!
2019 Jeep Cherokee Maintenance Schedule
2019 Jeep Grand Cherokee Maintenance Schedule
2019 Ram 1500 Maintenance Schedule
2018 Ram 1500 Maintenance Schedule
How Our Maintenance Schedules Can Help You
One of the most important factors of being a car owner is taking care of your vehicle. You may not be trained in the art of automotive maintenance, but you can certainly learn about the types of services your vehicle needs and when they need to be performed.
These maintenance schedules are fairly simple and highlight the crucial services your vehicle needs based on the mileage. That way, when you keep an eye on your odometer, you'll be able to tell when the time is right to schedule an appointment with us.
Our maintenance schedules are easy to follow. So, when you spot a mileage interval approaching, you can be prepared to have your vehicle serviced, so that you can enjoy its optimal performance. Services like oil changes, tire rotations, and fluid top-offs are necessary, but there are other important services like inspections, adjustments, and even repairs that you may be unaware of.
How Do I Use My Vehicle's Maintenance Schedule?
All you have to do is look on this page for your specific model's maintenance schedule, and take a look to see when your next service interval is. You'll be able to see the list of recommended services, and when you approach that specific mileage, give us a call, and we'll pencil you in. You'll be ready to properly maintain your vehicle so that you can enjoy its smooth performance for many years to come.
At Beaver Motors, we're always happy to help drivers in Lewistown, Harrisburg, Beaver Springs, and Lewisburg get the most out of their vehicle through the necessary maintenance and services. Schedule an appointment with us today!