Many modern vehicles are equipped with dashboard symbols and warning lights that help the driver identify potential problems with their vehicle. Many of these lights are only there to indicate that a system is activated, inactivated, or working properly. So, it's important to understand the differences between them.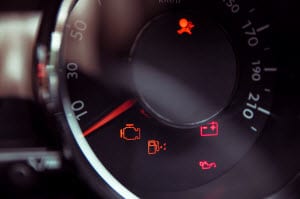 If you're cruising the roads of Beaver Springs, Lewistown, Lewisburg, or Harrisburg, and one of your dashboard symbols lights up, there's no need to panic. Just consult this handy dashboard symbol guide to determine what the symbol means and decide if it warrants a visit to our Beaver Motors Service Center.
2019 Ram 1500 Dashboard Light Guide
Dashboard Symbols
There are a variety of dashboard symbols on most cars, all of which relate to a different system or component, but some are a little more important...
Battery System: A battery symbol with positive and negative signs relates to your battery charging system and electrical components.
Airbag System: This looks like a passenger with a seat belt fastened with a circle in the front, which relates to your airbag system.
Stability Control/Traction Control: This looks like a car with wavy lines below it. It indicates that this system is functioning properly.
ABS: The ABS symbol relates to your anti-lock braking system.
Powertrain: The wrench symbol relates to your powertrain or all-wheel drive system. If this symbol is lit, it's a warning of a fault in this system.
Check Engine: The engine symbol relates to your engine and its vital components. If it's lit, it may indicate a serious malfunction within the system.
Warning Lights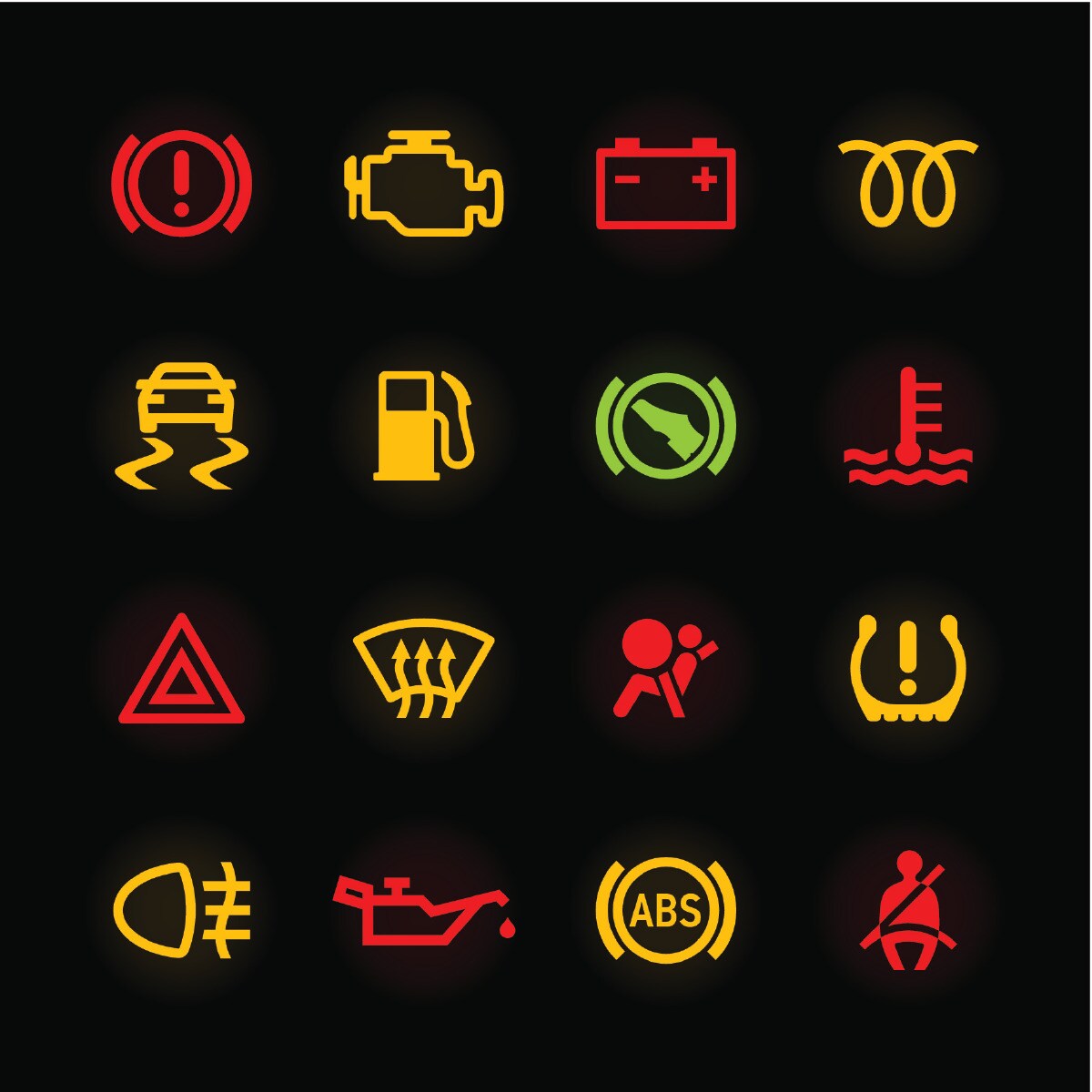 Warning lights are another feature included with your dashboard symbols. Each symbol and its corresponding system use color-coded warning lights to let you know what's happening with the respective system.
Red lights are the most serious and usually indicate a dangerous malfunction with one of your vehicle's critical systems. If any of these lights show up, it's crucial that you take your vehicle to a service center to have it checked as soon as possible. Some of these lights include your Check Engine, Battery System, Tire Monitoring System, or Anti-lock Braking System.
Orange or yellow warning lights function similarly to red warning lights, though they aren't quite as urgent. In this case, however, you should still seek service for your vehicle.
Other warning lights on your vehicle's dashboard aren't really warning lights at all, but rather lights that indicate that a system is active and functioning properly. In most cases, these dashboard symbols will light up when you start the car or turn on the respective system, such as the high beams, traction control, cruise control, or many of the modern active safety features. These lights can be blue, green, or white.
Learn More About Dashboard Symbols
This dashboard guide should help you determine the purpose and meaning of the many dashboard symbols and warning lights for your vehicle, which will give you a better sense of security and peace of mind.
If you're in the Beaver Springs, Lewistown, Lewisburg, or Harrisburg area and have questions or concerns about your dashboard lights, stop by Beaver Motors to discuss them with one of our expert service technicians or schedule your service appointment. Contact us today!