2019 Reviews:
Chrysler
Ram
2018 Reviews:
Chrysler 
Dodge 
Jeep 
Ram
Chrysler. Dodge. Jeep. Ram. These are all brands that you know. You might even know them very well. But wouldn't you like to learn more? If so, then you're in exactly the right place: Beaver Motors.
Welcome to our Beaver Motors comprehensive library of vehicle reviews! On this page, you'll see tons of articles reviewing the hottest Chrysler sedans, Dodge muscle cars, Jeep SUVs, Ram trucks, and more.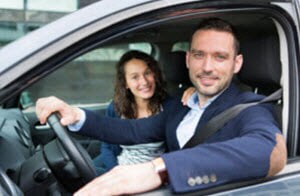 Our automotive experts created this index for our customers in Beaver Springs, Lewistown, Lewisburg, Harrisburg, and the surrounding Pennsylvania communities. We hope you find it helpful.
If you have any questions, don't hesitate to contact our team. Until then, we encourage you to check out the articles below; choose the article that most interests you!
2017 Reviews:
Jeep Cherokee Review
Jeep Grand Cherokee Review
Jeep Wrangler Review
Jeep Patriot Review
Ram 1500 Review
Ram 2500 Review
Ram ProMaster 1500 Review
Ram ProMaster 2500 Review
Ram Promaster 3500 Review
Chrysler 200 Review
Chrysler Pacifica Review
Dodge Challenger Review 
Dodge Grand Caravan Review
Ram Towing Capacity:
What's the Point of a Vehicle Review, Anyway?
We can't emphasize the importance of vehicle reviews strongly enough. Articles like these are invaluable resources when it comes to the automotive research process.
On one hand, reading them can open your eyes to new possibilities that you had never considered before. Perhaps your next dream car is out there, waiting for you, and you don't know about it yet.
But, on the other hand, reading them can also narrow your focus down to the models, systems, and features that really matter. This way, you'll save tons of time and hassle on the day of the test drive.
And What's So Great About These Vehicle Reviews?
Our Chrysler, Dodge, Jeep, and Ram vehicle reviews are extremely easy to read. They're completely free of jargon and nonsense, and they only deal with the things that really matter. Here's a brief overview of what you can expect to learn about: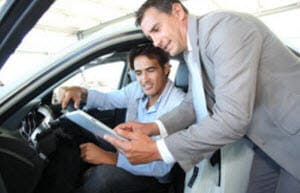 Performance
Safety
Entertainment
Technology
Comfort
Design
…and more!
With that in mind, go ahead: Choose a link, click on it, and discover what awaits you. You won't regret it. Best of all, if you find a vehicle you like, you can even take it for a test drive today at Beaver Motors.