Choosing your next car is a fun journey where you'll explore lots of options until you find the perfect fit for you and your driving needs. The right car should make you feel confident and safe while exploring the Harrisburg area.
Beaver Motors is proud to provide in depth information to drivers in Lewisburg, Beaver Springs, and Lewistown. We want to be your guide on every step of your car buying journey. That's why we created this Chrysler, Dodge, Jeep, and Ram trim levels hub page to direct you to the next step.
Why Are There Trim Level Reviews?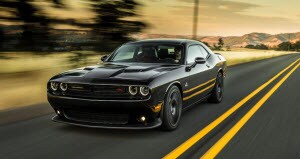 A lot goes into the process of buying or leasing your next car. You've already picked out what model you want, but we want to make sure you know what features each trim has to offer. What's standard on one trim may be just optional or not even available on another. That can make it feel like a totally different car.
That's why we put together these trim reviews for you to find out which trims have everything you're looking for in your next car.
How Are Trim Level Review Helpful?
After selecting the model you're interested in, choosing a trim is the next step. We'll explore every aspect of each trim level for you.
These reviews will break down every interior to see which ones are equipped with leather trim, heated seats, or more entertainment options. They'll even explore which ones have a more powerful sound system
Our reviews will go outside too and look at the design to see which ones have accents and finishes to create a sportier look. We'll even go under the hood and examine what engine powers each trim.
Our goal is paint a clearer picture for you of your ideal car.
Learn About Trims
To take advantage of this trim levels hub page and explore the car you're interested in, look for the model name and click the link. We hope that this helps drivers in Harrisburg, Lewistown, and Lewisburg take the next step towards your next car.
Once you've pinned down which trim is the perfect one for you, come in to Beaver Motors to test drive you next car around Beaver Springs.