The modern automobile comes packed, headlight to tailpipe, with advanced safety features designed to keep the driver and passengers safe and out of harm's way. However, one of the most important safety features has been around since the automobile was first invented. We're talking about the brakes, and they play a fundamental part in how your vehicle works and in keeping you safe. That's why it's so important to receive professional brake repair as soon as you believe there's an issue.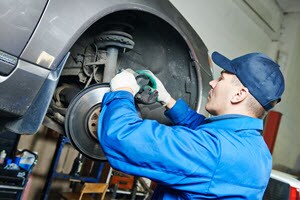 Do you know what warning signs indicate that brake repair is needed? If not, then this article is for you. Provided by our team of certified automotive technicians at Beaver Motors, we're sharing the telltale signs that your brakes need servicing so drivers in the Beaver Springs, Lewistown, Lewisburg, and Harrisburg areas can stay safe on the road.
Signs You Need Brake Repair
Whether you have years of experience as a mechanic, or you're a first-time driver, there are some obvious signs that your brakes are in need of repair that anyone can spot. Read the list of brake failure warning signs below, and schedule a service appointment if you notice any of them...
You feel a vibrating sensation when you brake.
The brakes make a grinding or squeaking noise.
Your brake pads are 1/4 inch thick or less.
The vehicle pulls to one side when you brake.
If you feel like your brakes are losing responsiveness, and you really have to press on the brake pedal in order to feel the brakes engaging, then you could be suffering from fading brakes. This is caused when air or fluid leaks out of the brake lines, and therefore affects the amount of pressure built up in the line. This issue should be repaired right away by a certified technician.
Why Brake Repair Matters
As we mentioned before, your brakes are an essential part of your vehicle's safety features. That's why brake repair should be at the top of your priority list if you believe there may be a problem with the braking system. Follow the manufacturer-recommended maintenance schedule to make sure your brakes are inspected regularly.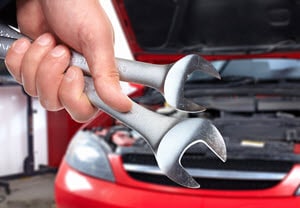 Most manufacturers recommend that the brake pads be replaced, or at least inspected, every 50,000 miles or so. However, it doesn't hurt to have the braking system inspected more often. This could help you avoid costly repairs down the road.
Make a Brake Repair Appointment
You shouldn't put off brake repair. If you're in the Beaver Springs, Lewistown, Lewisburg, or Harrisburg area, and you think your brakes need service, please contact us at Beaver Motors. We have a team of certified technicians capable of inspecting and repairing your brakes to make sure your vehicle is running safely. Schedule your appointment today!