Beaver Springs is a small town around central Pennsylvania with a close-knit community of just over 600 people. The town can be traced back all the way to 1806 when it was first founded making it over 200 years old. The modern town has a variety of things to see and do, but a lot of the people are farmers.
To get farming done right, you need farming trucks that can handle the work. Finding farming trucks near Beaver Springs, PA, can be tricky if you don't know where to look. Fortunately, Beaver Motors has all your needs covered with our exceptional service and expansive inventory.
About Our Dealership
Our dealership dates all the way back to 1994, and in our two decades of business, we've learned a lot of important lessons about auto sales. The most important aspect of any dealership experience is customer service. That's why our staff in every facet of our business is dedicated to cultivating the best dealership experience you've ever had.
Far too many other people in our industry have given car dealerships a bad reputation. We know the car buying experience can be stressful. We all own vehicles too. That's why we've streamlined our car buying experience to make it easier than ever. You state what you're looking for in your farming truck, and we'll find the vehicle that most closely matches your standards. You won't have your time wasted with annoying sales pitches. You set the standard here.
Farming Trucks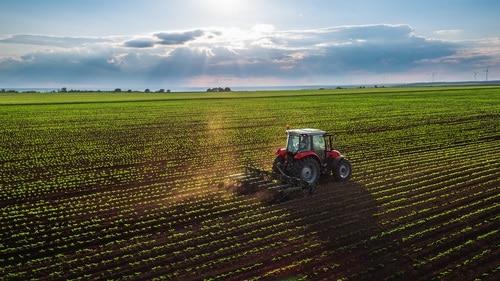 When it comes to farming, you need trucks that have the capability and durability for tough jobs. Our wide selection of Ram vehicles among others can be perfect for the job. Feel free to stop by our dealership where one of our friendly team members will be happy to show you around. We like to keep our inventory stocked with the latest and greatest to ensure we have something for everyone.
If you'd rather find out if we have what you're looking for before you come by, you can check out our entire inventory online. We keep a constantly updated database on our site that you're free to peruse at your leisure. Each entry for our farming trucks and all other vehicles are complete with accompanying information that you may find useful.
Other Services
Our farming trucks are designed to last, but you'll still need to take care of them if you want to keep them in top shape. As an all service dealership, we've made it easier than ever. Just take a visit to our service center, and our service experts will get your farming truck back to work in no time. Whether it's an emergency repair or just a simple oil change, our highly trained technicians can handle it.
We also have our own financing team that can help you with all your auto loan needs. No matter what your budget or credit score is, our team can work with you to find the financial solutions you need. You can even start the financing process today by filling out our convenient online form.
Visit Beaver Motors
When you're looking for farming trucks near Beaver Springs, PA, remember Beaver Motors. With our premium inventory and exceptional customer service, you can expect a dealership experience that changes your perspective on dealerships. Visit us or call today to learn more about what we can offer you!