Ready to get your green on? And if you're already a savvy, environment enthusiast, you're well on your way to a successful Earth Day. However, if you're new to the recycling and conversation game, we're here to help you lend a hand in your community on this celebration of the planet we call home.
Thanks to this guide to Earth Day Volunteer Opportunities in your area, you'll know exactly where your headed on your humanitarian ventures on Sunday, April 22nd, 2018. That way, there won't be any guesswork once you're ready to step out into your community for some family-bonding activities.
Beaver Springs Fire Company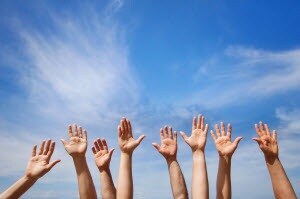 What better way to celebrate this Earth Day than by assisting those who risk their lives to protect our families? Well, you can do exactly that by taking some time out of your schedule to volunteer with the heroes at Beaver Springs Fire Company.
So, if you've always dreamed of being a fire fighter, feel free to volunteer your hard work and energy with the unwavering dedication of this fire squad. By participating at this life-saving organization, you'll know that you spent your Earth Day protecting the well-being of the civilians in your city.
On top of that, donations to this institution are always welcome. With their convenient online contribution tool, you can continue to support these courageous men and women after you've volunteered.
Take a look at some of their upcoming fundraisers and events on their Facebook page!
Humane Society of Harrisburg Area
You can't think about the innocent creatures that inhabit our beloved planet without imagining you own furry friend. And at Humane Society of Harrisburg Area, there are countless ways to support local cats, dogs, and other animals who don't have a place to call home.
Whether you prefer to get out and walk around with the pups of this shelter or just want to give them some scratches and hugs, this animal-loving foundation has all the opportunities you need to make the most of Earth Day.
To spend some time with these cute critters, you must be at least 18 years of age or older and complete the volunteer application. After that, you're ready to cuddle all your fuzzy friends in your arms and give them some much-needed love.
Check out some of the photos of these adorable creatures on their Facebook!
United Way of the Capital Region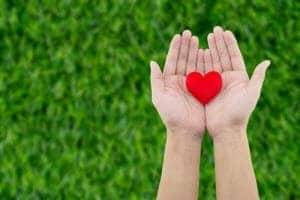 If you love working directly with members of your community, check out some of the volunteer opportunities at United Way of the Capital Region. At this altruistic institution, you can help out in any type of philanthropic field that interests you most.
So, regardless if you want to spend some time shopping for senior citizens in your city, mentor youth, work at a soup kitchen, or anything in between, you're free to choose any setting that suits you best.
Plus, you can always donate to this organization if you can't find the time to volunteer. With these endless options, you'll enjoy every moment of Earth day any way you prefer.
Mark some of their upcoming events on your calendar by visiting their Facebook profile!