While some of us enjoy a physical challenge, others prefer to challenge our minds. If you fall into the latter category, then you're bound to love the mental gymnastics involved in an escape room. And, lucky for you, we have three great escape rooms right in the Beaver Springs, PA, area.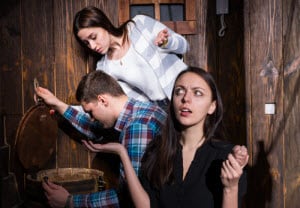 For an escape room to really be successful, it has to be more than a mere challenge. It needs to be immersive, too—sort of like the rooms at Escape Room Hershey. These rooms are based on popular TV shows like Sherlock Holmes, CSI, and Survivor. They also appeal to lovers of board games like Chess or Clue.
You can try your hand at the Mystery in the Theater room. Here, you arrive an hour before the show starts, but realize a crime has been committed. The cast and crew are all suspects. You'll need to solve the mystery before the lights go down and the curtain opens.
All the best escape rooms tend to make use of one very precious element: surprise. And we can almost guarantee that the games at Escape Room Inc. will throw a couple twists your way—ones you won't see coming.
During your team's 60 minutes in isolation, you'll encounter mass amounts of riddles, gadgets, and sheer mind tricks. The themes of the rooms tend to change, as do the clues found within. However, the fun will always remain the same!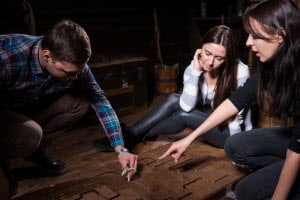 Some escape rooms are all about padlocks and codes. However, Level 6 is much more than that. They employ levers, buttons, slides, motors, and so much more to create a massive challenge in each room.
No matter which room you choose to play, you'll have a fully interactive story at your disposal. One of our favorites would have to be Escape Nuclear Disaster. It's filled to the brim with suspense!
Do You Have the Brain Power to Escape?
We all like to think we have what it takes to make it out of the room in time. However, in order to prove it, you're going to have to put your mind to the test. More than likely, these three escape rooms near Beaver Springs, PA, will end up surprising you.