No matter what type of fitness savvy you have—whether you're a running enthusiast or Netflix marathoner—it's important to log those miles and keep your health top of mind. That way, you can feel free to binge your favorite TV show with a pint of ice cream in hand, knowing that you squeezed in your sixty minutes of physical activity.
To help you peel yourself off the couch and start getting into shape, we're here with our guide to Improve Your Health and Fitness near Lewistown, PA. So, grab your sneakers and prepare yourself to burn some of those pesky calories.
Body & Soul Community Center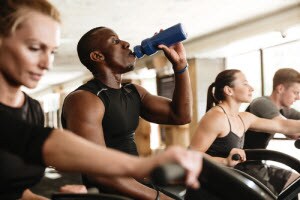 There's nothing better than finding a one-stop-shop for all your fitness goals. And at Body & Soul Community Center, you'll get into the spirit of wellness with their array of health-boosting amenities and fun, group classes.
Regardless which way you prefer to bust your gut, this full-throttle, workout emporium comes adorned with an open gym, which serves up equipment like treadmills, elliptical machines, stationary bikes, multi-purpose strength stations, free weights, and so much more.
On top of that, their selection of group classes suits you up with any type of workout technique you love most, such as Yoga, Spinning, Zumba, Strength Training, and other options. If you're already a weight-lifting star, try out their Pure G.R.I.T class, which tests your muscles with different challenges.
Take a look at what other fitness gurus have to say on their Facebook!
M&J Fitness Studio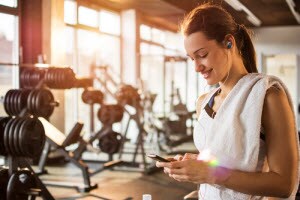 Planning to "wow" your family and friends by learning those tough MMA moves? Well, you'll reach your Kickboxing and Martial Arts goals with the help of the experienced instructors at M&J Fitness Studio.
From Kettleball Conditioning to Kempo Karate, and just about anything else in the realm of Martial Arts, you'll get your body ready to face your opponent. Plus, classes rotate throughout the week, so you'll always have time to squeeze in some exercise after work for a stress-relieving session.
And, if you're looking for an all-out physical challenge, attend one of their Combat Submission Grappling classes. Once you've arrived at your first class, you can purchase your Adult Equipment Package, which includes a shirt, shorts, MMA gloves, and shin pads that keep you protected while you work up a sweat.
In addition to all these perks, your first visit to this training facility is free, so you're welcome to try out a class and sign up for a membership afterwards. Don't forget to look at their nutrition services to pair your workout with a healthy, wholesome diet.
Check out photos of their gym by stopping by their Facebook page!
M.R. Stax
Sometimes, a late-night run is the only thing that'll help you burn off some stress. And at M.R. Stax, you're welcome to train any way you like, whenever you like.
Thanks to their 24/7 gym, anyone over the age of eighteen looking to tone their physique can come here to push themselves to the limits, no matter what the hour may be.
Additionally, this fitness center boosts their commitment to your health and well-being with their convenient memberships, which allow you and your significant other or friend to join together at a discount. That way, you'll always have a buddy to cheer you on as you sprint along the treadmill like a speed demon.
Why not take your routine up a notch with the assistance of a skilled personal trainer? You can do exactly that at this wellness sanctuary. All you have to do is give them a call to learn more.
Visit their Facebook profile to learn more about their studio!