There's nothing quite as relaxing as just being with your "B" in a cozy little B&B. You know exactly what we mean: Spending some quality time with that special someone, the one you love the most, regardless of whether it's your wife, your husband, your son, your daughter, your best friend, or even your pet pooch.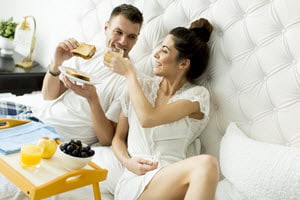 That's why we created this official guide to the best bed & breakfasts around Lewisburg, PA. We hope that you enjoy. (Unfortunately, though, we must say that you probably can't bring your dog).
Where: 17 Market Street, Lewisburg, PA
Why: The impressive Rohan Copper Beech tree that sits out in their garden.
This Rohan Copper Beech tree of note is rumored to be approximately 125 years old! It towers over the garden behind the Copper Beech Manor, extending over 75 feet toward the sky. It's a sight to behold.
Of course, it's a sight so marvelous that they decided to name this bed & breakfast after it. Go spend a night in the Susquehanna Valley Suite, the John Locke Room, the 1857 Room, the Alfred Hayes Room, or the Jonathan Nesbit Room if you'd like to see it for yourself. It's not something that you'll soon forget.
Where: 321 Market Street, New Berlin, PA
Why: The picturesque Queen Anne Victorian architecture.
What is it that makes Queen Anne Victorian architecture so timeless? Is it the stained glass? The intricate, hand-carved woodwork? The broad front porch that beckons you to sit down and rest for a little while?
Whatever it is, The Inn of New Berlin has got it, and then some. Because, even though we all love the Victorian era, we don't want to stay the night without all those 21st century conveniences that we've come to rely upon. Luckily, they provide hair dryers, free Wi-Fi, cable-connected flat-screen TVs, etc.
Where: 103 Chestnut Street, Sunbury, PA
Why: The majestic view of the river.
They only maintain six rooms over at the River View Inn. That means that they're putting all their efforts into a select group of residents, rather than overextending themselves and trying to do way too much.
When you wake up, you'll enjoy a tasty continental breakfast Monday through Friday. And, on the weekends, you'll gorge yourself on a scrumptious home-cooked breakfast with all the works. OK!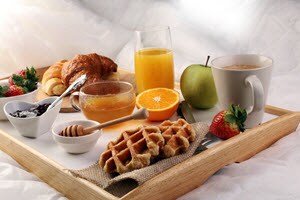 Oh, yeah, we almost forgot... It's located right on the banks of the Susquehanna River. It's very beautiful!
Browse the Rest of Our Blog to Discover Other Cool Stuff in Lewisburg!
If you're planning to stay in one of these bed & breakfasts when you visit Lewisburg, you're probably very excited. And why shouldn't you be? They're awesome. However, that still doesn't mean that you plan on spending your entire day in the room! There's plenty more to do in the area. Discover it now.