Here at Beaver Motors, we have one of the best automotive service centers close to Beaver Springs, Lewistown, Lewisburg, Harrisburg, and the surrounding Pennsylvania communities. Our experts wrote this helpful article so that you could learn more about what we offer. We hope that you keep reading!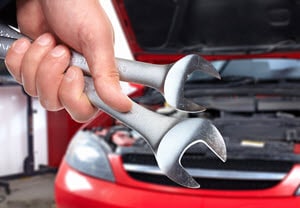 Regardless of whether you need something as simple as an oil change/tire rotation, or as complicated as a transmission repair/engine replacement, we've got you covered. We take care of all different issues.
Schedule Service near Beaver Springs
We'll start with the best news: You can schedule a service appointment today, if you'd like to! Our expert automotive technicians will take care of any maintenance, repairs, replacements, inspections, tune-ups, paint jobs, or customizations that your automobile requires. They're the best in the business.
Service Specials near Lewistown
We also have a thorough library of service specials. Check out this index immediately to find out how to save money on services like a synthetic oil change or a 4-wheel alignment. We created them for you!
Free Recall Check near Lewisburg
Occasionally, FCA US LLC needs to recall a vehicle, for one reason or another. However, they take your safety very seriously, so they've created a complimentary recall check. Take advantage of this online tool to determine if the model you drive has been recalled. Please, please don't wait any longer.
Synthetic Oil Change near Harrisburg
What are some of the advantages of going with a synthetic oil change? Here's a closer look at just a few:
Cleaner, smoother pistons
Better fuel economy
Horsepower protection
Unsurpassed wear protection
Excellent performance in extreme temperatures
If you need further information regarding the benefits of going with synthetic oil, read about them here.
Service Video Library: Beaver Motors
We've also created a comprehensive index of educational service videos that you can watch at any time.Which topics do they cover? Mopar® Oil Filter, Pennzoil Synthetic Oil, PurePlus Technology, tire rotations, Tire Pressure Monitoring System, cabin air quality, windshield wipers, Mopar®, and more!
Parts Department & Parts Specials
We understand that some drivers are more the do-it-yourself type. That's why we've created an award-winning parts department, with the option to order authentic OEM parts online right away.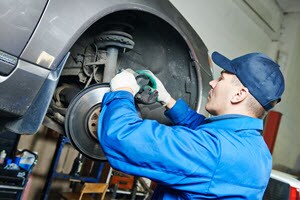 Plus, you can save even more money on Mopar® parts for your Chrysler, Dodge, Jeep, or Ram with our 10% discount coupon! Just follow this link to browse the rest of our money-saving parts specials now.
Contact Us Today to Learn More About the Beaver Motors Service Center!
Our guys and gals will perform their tasks efficiently, effectively, and courteously. In other words, they'll always treat you with the respect that you deserve. We know you're not accustomed to this experience. That's why we're different. That's why we're special. That's why we're way better.
If you live in Harrisburg, Lewisburg, Lewistown, Beaver Springs, or the nearby area, we'd love to tell you more about our top-of-the-line service center. Just get in touch with us today to start a conversation!